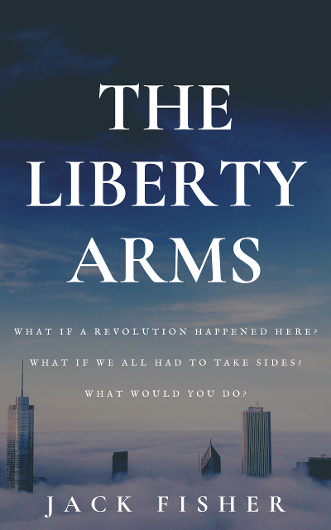 "You're either with us or against us, son. And if you're against us, God help you."
London, post-uprising. A pub. A betrayal. And an explosion that sets off a cat-and-mouse chase through the war-torn city.
Smith wants to complete the revolution her murdered father began. Benson just wants to stay alive. But she has bigger plans for him, and the future of the new society may just lay in his hands...
The Liberty Arms is the first book in The New Society trilogy, which examines what happens when the divisions between us become so deep that conflict seems the only answer, and how that affects the people who have no choice.
Available from Amazon here (UK) or here (US).

COMMENTS FROM AMAZON REVIEWERS
"Startlingly relevant" - Sean
"Devastating" - Elisa
"Dramatic dystopian debut" - P
"Gripping, impressive" - Owen
"Excellent and enthralling" - Stephen B.